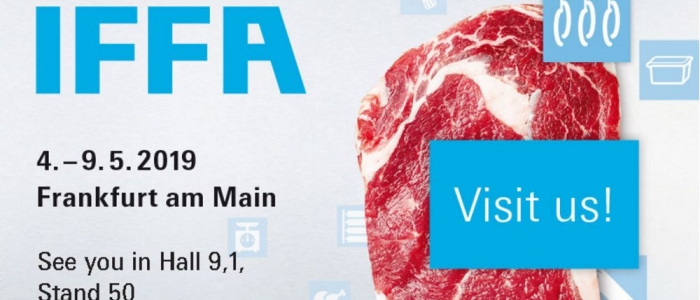 IFFA is one of the biggest events for the food industry in the world!. Among more than 1000 exhibitors from around the world, Radex will be also presenting its products.
Our guests will be able to see our offer of Hygienic Sluice equipment and our solution of Central Cleaning Systems, and many other products being part of our wide offer. There will also be a opportunity to learn about the latest digital solutions in the field of setting parameters and supervision of Radex Cleaning Systems.
Come Visit US at Hall 9.1, Stand E50
Radex representatives will be happy to answer all your questions and share their knowledge in the field of hygiene in the food industry.
IFFA sets trends in maintenance in hygiene for the next three years. It is worth to visit Frankfurt between 4 and 9 of May, to stay up to date with the latest solutions offered by leading manufacturers in the world.
If you are interested in arranging a meeting with our representatives, please contact us at info@radex.com.pl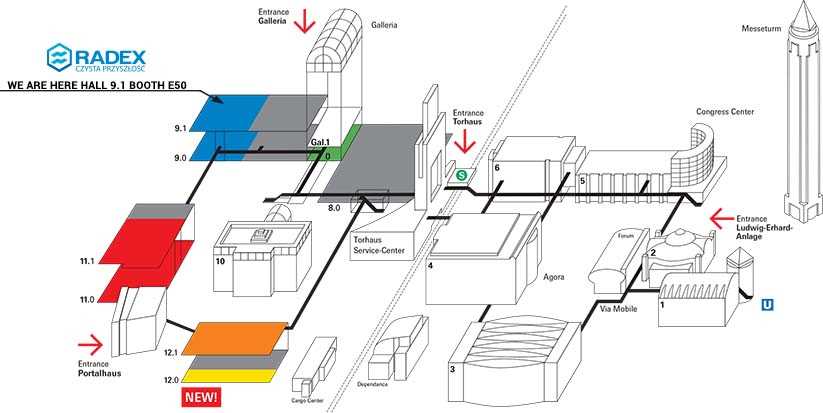 More about IFFA 2019:
IFFA 2019 – bigger, fresher, even more innovative
It's IFFA time! In keeping with the motto, 'Spring has sprung', the leading international trade fair in Frankfurt am Main from 4 to 9 May 2019 will not only be bigger and fresher but also be held in a new setting.
Die IFFA, the undisputed leader of the meat industry, will be concentrated for the first time in the western section of the Exhibition Centre. The new Hall 12, which offers some 33,600 square metres of ultra-modern exhibition space on two levels, enables IFFA to expand and, therefore, to increase the synergistic effects between the visitor and exhibitor sides. Another advantage of the new layout: it results in a compact circular arrangement linking Halls 8, 9, 11 and 12.
On around 120,000 square metres of exhibition space – eight percent more than at the last edition of the fair – manufacturers present innovative technologies, trends and future-oriented solutions for all stages of the meat-processing chain, from slaughtering and dismembering, via processing and refining, to packaging and sales. The last IFFA attracted some 60,000 trade visitors from 140 countries.
As always, the coming fair will put spotlight the subjects driving the markets. The top themes for 2019 are 'optimised production', 'resource efficiency', 'food safety', 'digital solutions', 'food trends' and 'increasing efficiency'.
Further topical information about IFFA, travel packages and tickets can be found at www.iffa.com.